Advantage C - Duplex Medical Vacuum System
Hook and Claw Vacuum System
The Becker Advantage C – Duplex Medical System is a dry tank-mount pneumatic vacuum system designed for hospital, laboratory, and surgery center use. It features a Becker brand hook and claw vacuum pumps with integrated filtration and safety relief valves. Pumps and control panel are mounted to the air receiver for convenient installation. All medical systems are NFPA 99 compliant and include all necessary redundancies. Becker hook and claw vacuum pumps feature an oil-less/touch-less working chamber. All pumps used on our systems are Becker manufactured and individually tested at factory before shipping.
Click here to view complete Advantage C – Duplex System specifications.
Features
NFPA 99 Compliant and include all necessary redundancies
ASME coded vacuum receiver with drain and bypass manifold
Single point service for electrical and vacuum connections
Integrated electrical panel with 7″ touchscreen LCD HMI unit
Benefits
Convenient service points and low maintenance
Communicates with existing BMS systems
Live monitoring of each pump from mobile phone or pc
SMS and email notifications
Product Information / Specifications
APPLICATION AND MARKET USES
Becker has been building medical, surgical and laboratory vacuum systems in the US for over 3 decades.  Click on your market or application below to learn how Becker's vacuum systems can help your business or application.
BY APPLICATION
From food processing and packaging, to thermoforming and manufacturing, the removal of air or gas from a given space is one of the most wide ranging applications of vacuum pumps and systems.
BY MARKET
Our highly reliable vacuum pumps are found in many central medical/surgical vacuum systems and medical devices.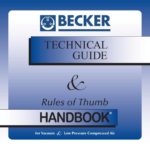 Becker has designed a comprehensive handbook for the use of our distributors and customers as an aid in the designing of applications involving vacuum and low pressure compressed air. Just some of what you'll find in the complete handbook includes: Similarity of units CFM vs. SCFM vs. ACFM Motor cycling...
For manufacturers and resellers, calculating the true cost of a vacuum pump before purchasing is often a challenge. We look at the real factors that affect what you'll pay for a new vacuum solution.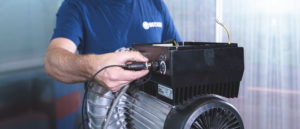 For many applications, a custom vacuum pump design is the best way to get a fit-for-purpose solution that improves efficiency and doesn't compromise on features. However, the customization is only worthwhile if it meets your specific needs.
REQUEST INFORMATION
WE ARE PLEASED TO ASSIST YOU IN SERVICING YOUR BECKER PRODUCTS.
Main Contact Form
"*" indicates required fields
When can I expect to hear back?
Our goal is to respond to all care and employment inquiries within 24 hours of receipt. Our Becker Pumps Corporate offices are generally open Monday – Friday from 8am to 5pm EST time.