Compressors
Industrial Pressure Pumps for All Applications
From O-30 PSIG, we offer a number of different technologies to provide the proper air flow to satisfy your low pressure requirements. Becker designs and manufactures a variety of industrial compressor technologies, including oil-less and oil-lubricated rotary vane, rotary screw, claw, radial blowers, as well as regenerative blowers configured for pressure applications. Each type of pressure pump has unique advantages in regard to pressure level,  cost and maintenance requirements, but the basic outcome is the same, creating pressure for a specific application. Becker compressors are built to withstand even the toughest environments and operating conditions.
In the world of compressed air, understanding the pressure level and flow requirements for your application is critical to choosing the right technology to maximize the desired outcome.  This can be difficult with such a wide range of technology options available to choose from. Our team has the experience needed to help find the perfect pump for your application, environment, and operation.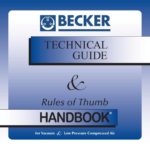 Becker has designed a comprehensive handbook for the use of our distributors and customers as an aid in the designing of applications involving vacuum and low pressure compressed air. Just some of what you'll find in the complete handbook includes: Similarity of units CFM vs. SCFM vs. ACFM Motor cycling...
For manufacturers and resellers, calculating the true cost of a vacuum pump before purchasing is often a challenge. We look at the real factors that affect what you'll pay for a new vacuum solution.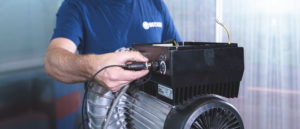 For many applications, a custom vacuum pump design is the best way to get a fit-for-purpose solution that improves efficiency and doesn't compromise on features. However, the customization is only worthwhile if it meets your specific needs.
REQUEST INFORMATION
WE ARE PLEASED TO ASSIST YOU IN SERVICING YOUR BECKER PRODUCTS.
Main Contact Form
"*" indicates required fields
When can I expect to hear back?
Our goal is to respond to all care and employment inquiries within 24 hours of receipt. Our Becker Pumps Corporate offices are generally open Monday – Friday from 8am to 5pm EST time.