Radial Vacuum Pumps
Radial blowers are designed for high delivery volumes. The volume flow can be precisely adapted to customer requirements using the frequency inverter integrated on the motor.
Radial blowers contain a very fast and contact less rotating impeller and are therefore wear and maintenance free.
Watch the video below to learn more about how our radial vacuum pumps work.
APPLICATION AND MARKET USES
As a leader in the field of suction and blast air, we offer complete solutions driven by your individual needs. Our radial vacuum pumps are the ideal solution for many industrial applications. Click on your market or application below to learn how Becker's radial vacuum pumps can help your business or application.
BY APPLICATION
From food processing and packaging, to thermoforming and manufacturing, the removal of air or gas from a given space is one of the most wide ranging applications of vacuum pumps and systems.

Vacuum pumps and vacuum systems from Becker are the ideal solution for holding goods and components in place during production, processing, and packaging.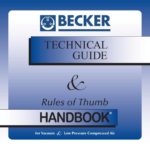 Becker has designed a comprehensive handbook for the use of our distributors and customers as an aid in the designing of applications involving vacuum and low pressure compressed air. Just some of what you'll find in the complete handbook includes: Similarity of units CFM vs. SCFM vs. ACFM Motor cycling...
For manufacturers and resellers, calculating the true cost of a vacuum pump before purchasing is often a challenge. We look at the real factors that affect what you'll pay for a new vacuum solution.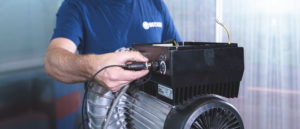 For many applications, a custom vacuum pump design is the best way to get a fit-for-purpose solution that improves efficiency and doesn't compromise on features. However, the customization is only worthwhile if it meets your specific needs.
REQUEST INFORMATION
WE ARE PLEASED TO ASSIST YOU IN SERVICING YOUR BECKER PRODUCTS.
Main Contact Form
"*" indicates required fields
When can I expect to hear back?
Our goal is to respond to all care and employment inquiries within 24 hours of receipt. Our Becker Pumps Corporate offices are generally open Monday – Friday from 8am to 5pm EST time.