Rotary Vane Pressure/Vacuum Pumps
Oil-Free Combined Pumps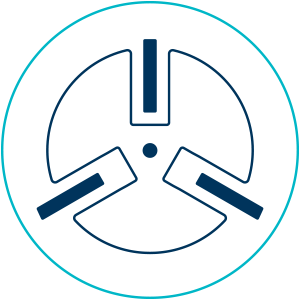 Becker's oil-less rotary vane pressure/vacuum pumps are similar to other vane pumps. An eccentrically mounted rotor with slots rotates in a cylindrical housing and the precisely fitting sliding vanes move in the slots and separate the individual working chambers. However, these pumps feature unique benefits you will not find with standard vacuum pumps.
Becker pioneered the development of the combined pressure and vacuum pumps when it developed a device called the secondary suction. This secondary inlet port allows a continuous flow of inlet air and lets the compressor operate independently of the vacuum pump. All Becker combined pumps include this design.
These robustly constructed combined pumps are suitable for higher pressure differences in vacuum and/or pressure applications. They can reach an ultimate vacuum level of 18″ Hg and maximum pressure of 9 PSIG simultaneously. This done using a secondary suction port, so when the vacuum level is increased the blast air side is not affected.
Their straightforward construction with single shaft direct drive makes for a robust, long-life rotary vane pump with low operation and maintenance costs.
APPLICATION AND MARKET USES
As a leader in the field of suction and blast air we offer complete solutions driven by your individual needs. Our dry-running rotary vane pressure/vacuum pumps are the ideal solution for Print & Paper Market. Although the Print Market is the main use for these pumps other non-printing customers have found these pumps to be the perfect fit for them. Click on your market or application below to learn how Becker's oil-less combined vacuum pumps can help your business or application.
BY APPLICATION
Low pressure and vacuum solutions are perfect for transferring powders, granules, flakes, and other small, dry, low bulk density products.
BY MARKET
Whether you need an individual unit or a system, Becker's vacuum pumps, compressors for blast air, and combined pressure/vacuum pumps are made for the various processes used in the printing and paper industry - from the pre-press stage, to sheet fed and digital presses, to the post-press.

Becker provides customized vacuum pump and compressor solutions for numerous mechanical engineering applications across the world, such as conveying, transporting, fixing, lifting, handling, drying, cooling and many more.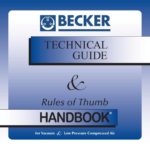 Becker has designed a comprehensive handbook for the use of our distributors and customers as an aid in the designing of applications involving vacuum and low pressure compressed air. Just some of what you'll find in the complete handbook includes: Similarity of units CFM vs. SCFM vs. ACFM Motor cycling...
For manufacturers and resellers, calculating the true cost of a vacuum pump before purchasing is often a challenge. We look at the real factors that affect what you'll pay for a new vacuum solution.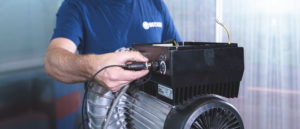 For many applications, a custom vacuum pump design is the best way to get a fit-for-purpose solution that improves efficiency and doesn't compromise on features. However, the customization is only worthwhile if it meets your specific needs.
REQUEST INFORMATION
WE ARE PLEASED TO ASSIST YOU IN SERVICING YOUR BECKER PRODUCTS.
Main Contact Form
"*" indicates required fields
When can I expect to hear back?
Our goal is to respond to all care and employment inquiries within 24 hours of receipt. Our Becker Pumps Corporate offices are generally open Monday – Friday from 8am to 5pm EST time.