Pump Sizing for CNC Router Tables
Generally speaking, when you want to match the right pump to the table size, you need 5.5 CFM per square foot of surface area for spoil board or nested base tables. Due to the small suction cups utilized by Pod and Rail tables, they require far less flow and typically use one size pump.
(This sizing chart is for estimating purposes only, and you should consult a trained Becker Representative to match the correct pump to your specific table. All calculations are based on sea level applications.)
CNC Vacuum Pumps for Your Manufacturing Company
Becker Pumps manufactures a wide variety of high-quality, powerful vacuum pumps for the various machines used in woodworking shops.
With Becker pumps, you'll receive the following benefits: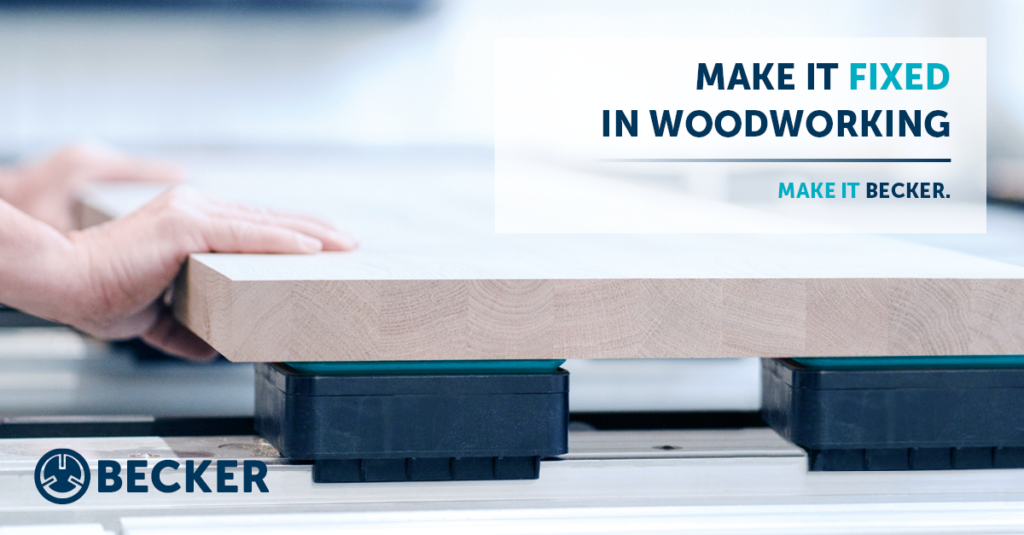 Becker Vacuum Pumps and Systems:
Greater hold downforce.
Maximum horsepower efficiency.
Low maintenance.
Easy and fast to service.
Exceptional Customer Service
Experienced technical support.
Knowledgeable inside sales and customer service.
Fast turnaround time.
In-house vacuum pump repair service.
We offer only Becker Genuine Replacement Parts.
Large inventory.
Same-day shipping available.
At Becker Pumps, we understand that router breakdowns are costly due to lost production and maintenance downtime. Our pumps solve both of these problems—and that's why more woodshops choose Becker!
Contact the factory or Customer Support now for help with selecting the best woodworking vacuum pumps to fulfill your requirements.