Regenerative Blowers
Vacuum Pumps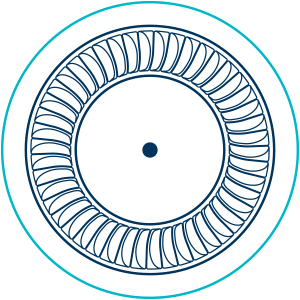 Regenerative blowers generate suction or blowing air for a wide variety of industrial applications. These turbo dynamic vacuum pumps contain a contact less, fast rotating impeller and are therefore wear and maintenance free.
On both sides of the impeller there are two ring-shaped separate side channels along with the housing.  The rotating impeller pulls air in through the inlet side, accelerates the air or gas inside the housing, and then discharges it through the outlet side once it is fully pressurized.
A single-stage device with a high volume flow or a two-stage device with higher pressure differences is possible.
Watch the video below to learn more about how our regenerative blowers work.
Regenerative Blowers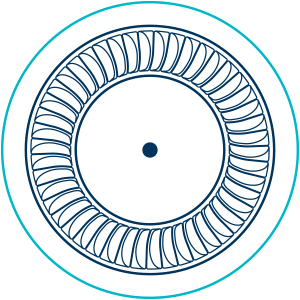 Single-stage regenerative blowers are the most common type of regenerative blower. With single-stage blowers, air rotates around the inside of the housing once before being exhausted. The double-flow operation over two impellers produce low pressure and low vacuum levels.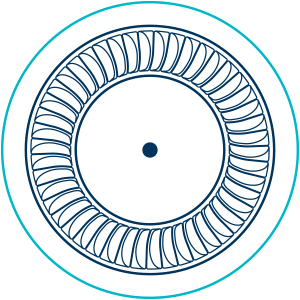 Double-stage regenerative blowers are capable of providing higher vacuum than a single-stage blower because air rotates around the inside of the housing twice before being exhausted.
REQUEST INFORMATION
WE ARE PLEASED TO ASSIST YOU IN SERVICING YOUR BECKER PRODUCTS.
Main Contact Form
"*" indicates required fields
When can I expect to hear back?
Our goal is to respond to all care and employment inquiries within 24 hours of receipt. Our Becker Pumps Corporate offices are generally open Monday – Friday from 8am to 5pm EST time.