VARIAIR CENTRAL SYSTEM
Central Systems with a promise of success.
The VARIAIR Central System (VACS) from Becker provides a compact solution for supplying air to one or more production systems. This method of supplying suction and blast air supply is employed in a wide range of different places. Whether in small businesses or for specific stages of production in large companies, the energy-saving VARIAIR Central System delivers suction and blast air that's matched to demand.
VACS cuts noise in the work environment and reduces operating personnel exposure to high temperatures through the absence of direct heat sources. This is where VACS offers the major advantage of Becker's modular control system VARIAIR Controller+. It manages as many as four different pressure levels with no more than seven pump units each. The VARIAIR Central System obviates the need for additional pump rooms. Affording a high degree of flexibility, VACS uses short connection lines and costs little to install. All connected equipment is provided with a built-on frequency converter. Of modular design, these cabinets can be extended at any time to ensure flexibility in accommodating growing production requirements.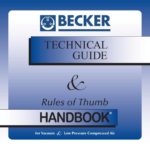 Becker has designed a comprehensive handbook for the use of our distributors and customers as an aid in the designing of applications involving vacuum and low pressure compressed air. Just some of what you'll find in the complete handbook includes: Similarity of units CFM vs. SCFM vs. ACFM Motor cycling...
For manufacturers and resellers, calculating the true cost of a vacuum pump before purchasing is often a challenge. We look at the real factors that affect what you'll pay for a new vacuum solution.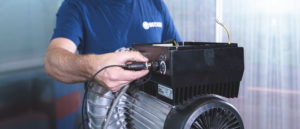 For many applications, a custom vacuum pump design is the best way to get a fit-for-purpose solution that improves efficiency and doesn't compromise on features. However, the customization is only worthwhile if it meets your specific needs.
REQUEST INFORMATION
WE ARE PLEASED TO ASSIST YOU IN SERVICING YOUR BECKER PRODUCTS.
Main Contact Form
"*" indicates required fields
When can I expect to hear back?
Our goal is to respond to all care and employment inquiries within 24 hours of receipt. Our Becker Pumps Corporate offices are generally open Monday – Friday from 8am to 5pm EST time.