Our Services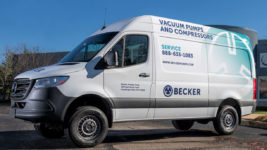 Choose Becker Mobile Service for on-site maintenance of your vacuum pumps and systems. Enroll in our Mobile Service Program and get a customized plan that fits your process requirements and budget. You can focus on your core business, while ensuring your equipment continues to run like new.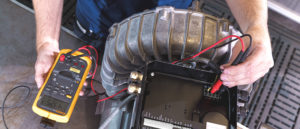 Becker's US Headquarters is the preferred choice for pump repair services, providing fast turnaround, competitive pricing and peace of mind that the job will be done right. Our repair specialists are factory trained to service the full line of Becker pumps, systems, blowers and compressors.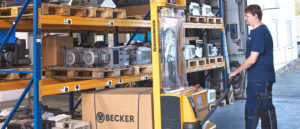 Our Rental Pump Program keeps production running and ensures minimal downtime when you need to repair or rebuild a pump. For a one-time fee and shipping to and from your facility, we provide a rental for the length of time that it takes to repair your pump.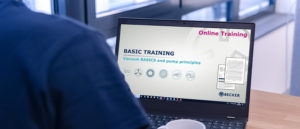 Becker's online training courses provide additional information on working principles and structure, device overview and accessories, applications & pump selection, special features of different pumps, and the necessary knowledge to carry out maintenance independently.
In the event of equipment failure, Becker service is available to help promptly and on site to ensure your production.
Vacuum Pump or System Consultation
Whether you are looking for individual pumps, designing a new vacuum system, or want to improve or upgrade your existing setup, our experienced technical product specialists are here to help you find the best solution your application and specific requirements.
AUTHORIZED REPAIR AND WARRANTY CENTERS THROUGHOUT THE UNITED STATES, CANADA, AND MEXICO.
Don't want to send your pump to the Becker U.S. Headquarters for repair? No problem. Regardless of where in North America you are located, Becker is there to support you. With Becker authorized repair and warranty centers throughout the U.S., Canada, and Mexico, a qualified service technician with Becker Original Parts is always nearby to provide the support you need.
To schedule factory repair, on-site maintenance or service, training, a free consultation, or to find the Becker authorized repair center closest to you, fill out the contact form below or give us a call at (330) 916-6850.