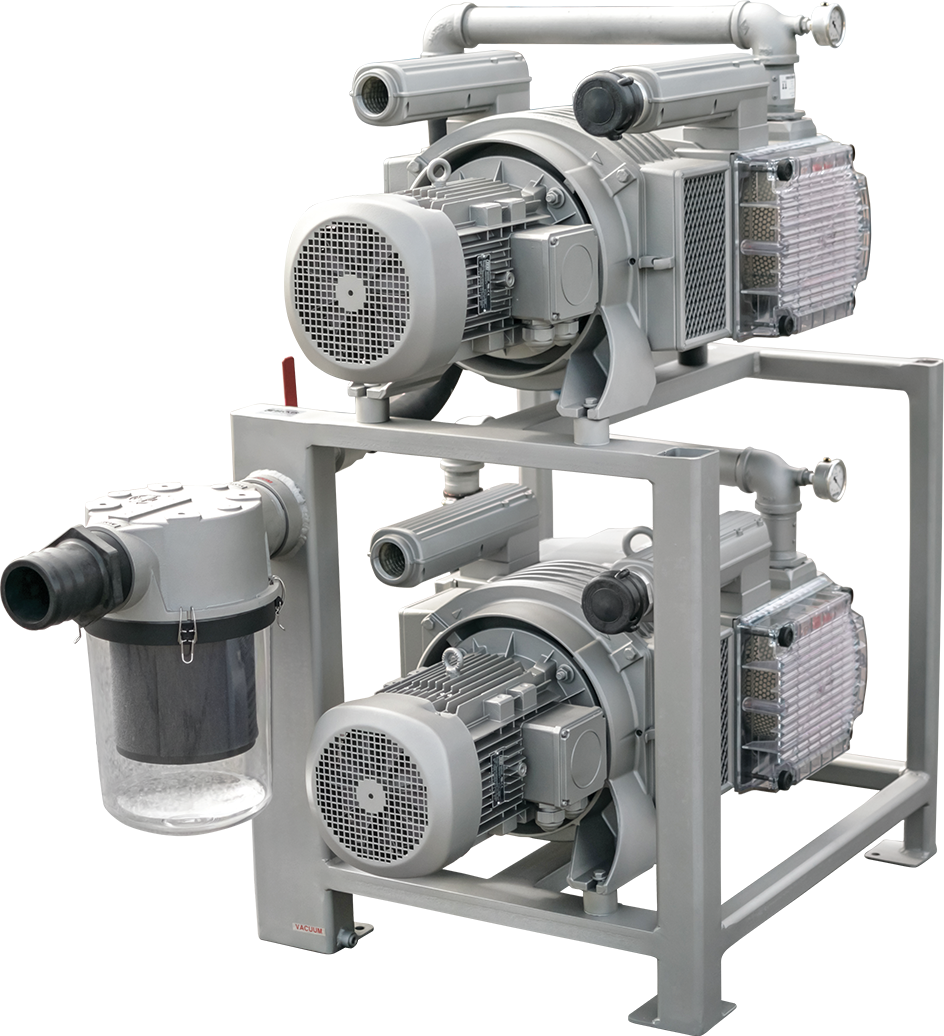 Advantage W – CNC Router Vacuum System
Becker Advantage-W CNC Router Systems are multi-pump vacuum systems designed to meet the specific requirements of manufacturers that use vacuum hold-down for router tables in the woodworking, thermoforming, and related industries. These systems are ideally suited for spoil board applications and can be operated incrementally to match production demand. This means that you run only the pump or pumps needed for your specific application. This saves precious energy and reduces operating costs.
Advantage-W systems are available in both Duplex and Triplex models
in a space-saving vertical arrangement. Each pump in the system includes its own built-in inlet filter and cyclonic relief valve filter and is connected to an integral manifold which includes a central inlet filter for primary filtration
Click here to view our Advantage W System Brochure.
Features
100% dry operation (some models)
Less installed horsepower for maximum horsepower efficiency
Greater hold down force per horsepower
Compact design
Benefits
Low operation and maintenance costs
Cool and quiet operation
Small footprint for space savings
Field serviceable, easy and fast to maintain
Product Information / Specifications
APPLICATION AND MARKET USES
Becker has been building specialized vacuum systems in the US for over 3 decades. The Advantage W – CNC Router System is the ideal solution for the Woodworking/CNC Router and Thermoforming industries, as well as others. Click on your market or application below to learn how Becker's vacuum systems can help your business or application.
BY APPLICATION
Vacuum pumps and vacuum systems from Becker are the ideal solution for holding goods and components in place during production, processing, and packaging.
BY MARKET
Vacuum pumps from Becker, provide the strong vacuum hold down that is imperative for keeping parts in place and reducing scrap.

From clamshells, to blisters and trays we offer several vacuum pump technologies to meet your individual needs.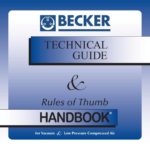 Becker has designed a comprehensive handbook for the use of our distributors and customers as an aid in the designing of applications involving vacuum and low pressure compressed air. Just some of what you'll find in the complete handbook includes: Similarity of units CFM vs. SCFM vs. ACFM Motor cycling...
For manufacturers and resellers, calculating the true cost of a vacuum pump before purchasing is often a challenge. We look at the real factors that affect what you'll pay for a new vacuum solution.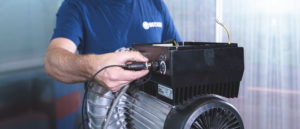 For many applications, a custom vacuum pump design is the best way to get a fit-for-purpose solution that improves efficiency and doesn't compromise on features. However, the customization is only worthwhile if it meets your specific needs.
REQUEST INFORMATION
WE ARE PLEASED TO ASSIST YOU IN SERVICING YOUR BECKER PRODUCTS.
Main Contact Form
"*" indicates required fields
When can I expect to hear back?
Our goal is to respond to all care and employment inquiries within 24 hours of receipt. Our Becker Pumps Corporate offices are generally open Monday – Friday from 8am to 5pm EST time.