ROTARY VANE VACUUM PUMPS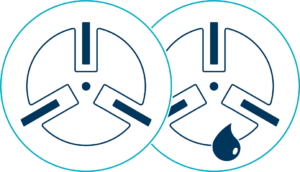 Becker's robustly constructed rotary vane pumps utilize a positive-displacement operating principle. An eccentrically mounted rotor with slots rotates in a cylindrical housing driven by a totally enclosed, fan-cooled motor. The precisely fitted sliding vanes move in the slots, driven to the cylinder wall by centrifugal force. Separate the individual working chambers are created by the separation between the vanes.
Both our oil-less rotary vane and oil-lubricated rotary vane vacuum pumps are suitable for higher pressure differences in vacuum applications. There are many factors to consider when choosing a pump technology, but the first issue is always the vacuum level required for the process. Time at the desired vacuum level, potential contaminants, ambient conditions are just a few of the multitude of factors that must be considered when choosing a technology.
Rotary Vane Vacuum Pumps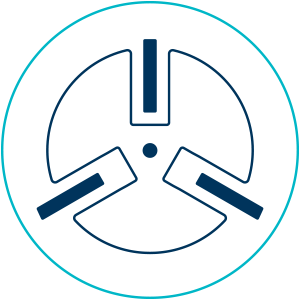 Oil-less rotary vane vacuum pumps are suitable for higher pressure differences in vacuum applications. Self-lubricating, carbon-graphite composite vanes contact the cylinder wall directly. This limits the vacuum level that can be achieved to 27" Hg.
Oil-lubricated rotary vane vacuum pumps generate a fine vacuum, making them suitable for high vacuum applications. Fiberglass vanes and a thin film of oil on the cylinder wall in the working chamber seal the chamber from leaks. This seal gives the ability to attain vacuum levels as deep as 29.9"HG or .5 Torr.
Request Information
We are pleased to assist you in servicing your Becker products.
Please complete the form below to receive more information or call us at (330)-928-9966. We look forward to speaking with you!
Main Contact Form
"*" indicates required fields
When can I expect to hear back?
Our goal is to respond to all care and employment inquiries within 24 hours of receipt. Our Becker Pumps Corporate offices are generally open Monday – Friday from 8am to 5pm EST time.