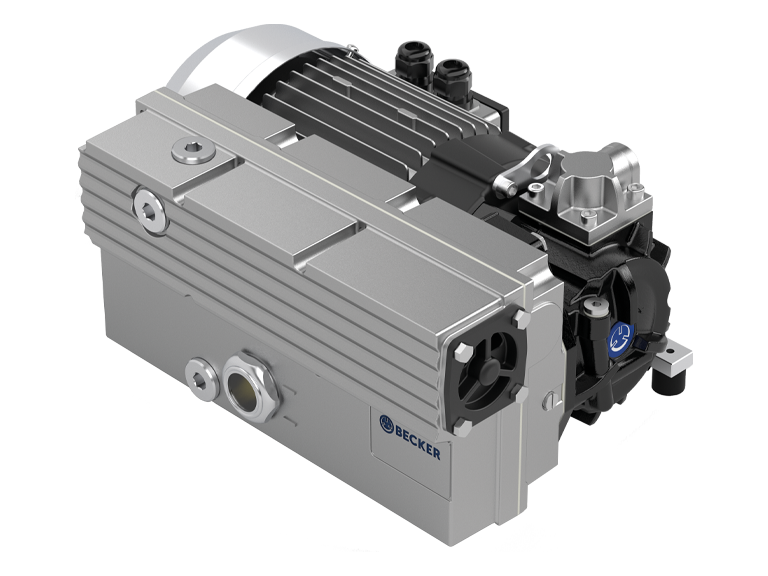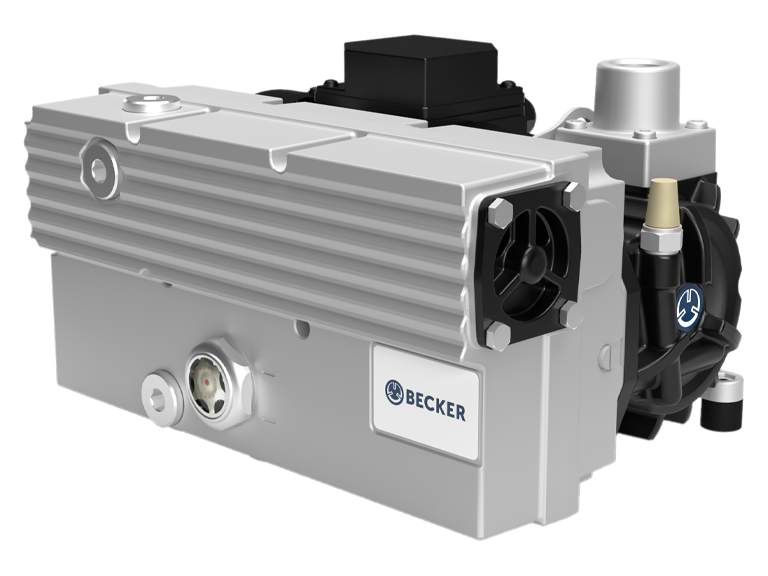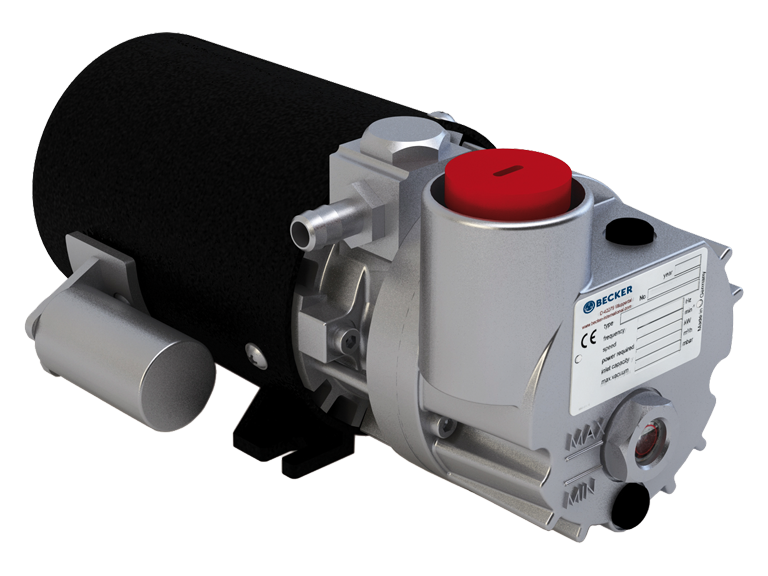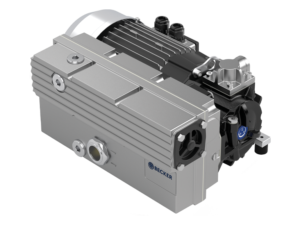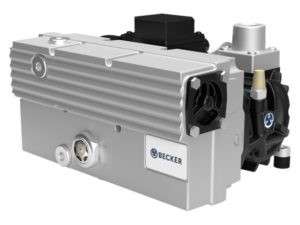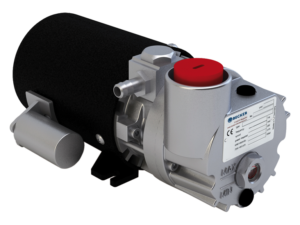 O Series
Oil Lubricated Rotary Vane Vacuum Pumps
The Becker O Series vacuum pumps are deep vacuum, wet displacement pumps designed for use in packaging and food processing machines. Engineered in Germany, the O Series of oil-lubricated rotary vane vacuum pumps from Becker provide maximum flexibility and offer an excellent solution for the demanding requirements of the food industry.
Each O Series pump comes standard with:
Non return valve
High efficiency oil separator element
Oil tank with dual stage oil separation
Freely configurable service openings
Features
Most efficient IE3 motors in the industry
High efficiency oil separator element
Oil tank with dual stage oil separation
Air-cooled
Single shaft direct drive
Compact design
Freely configurable service openings (oil sight glass, oil inlet, oil outlet and accessories)
Benefits
Cool and quiet operation
Quiet operation – no silencer enclosures necessary
Small footprint for space savings
Straightforward construction for fast and easy service on-site to reduce downtime
Best cold start performance
High water vapor tolerance
Robust and long-lasting
Product Information / Specifications
APPLICATION AND MARKET USES
The O Series' straightforward construction with single shaft direct drive makes for a robust, long-life rotary vane pump with high reliability even in the most demanding applications.
BY APPLICATION
From food processing and packaging, to thermoforming and manufacturing, the removal of air or gas from a given space is one of the most wide ranging applications of vacuum pumps and systems.
BY MARKET
Whether you have an inline tray sealer, chamber machine, rotary chamber machine, tumbler or massager our robust vacuum pumps keep your machine running.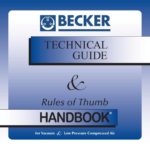 Becker has designed a comprehensive handbook for the use of our distributors and customers as an aid in the designing of applications involving vacuum and low pressure compressed air. Just some of what you'll find in the complete handbook includes: Similarity of units CFM vs. SCFM vs. ACFM Motor cycling...
For manufacturers and resellers, calculating the true cost of a vacuum pump before purchasing is often a challenge. We look at the real factors that affect what you'll pay for a new vacuum solution.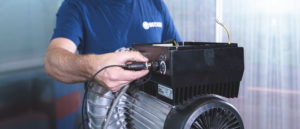 For many applications, a custom vacuum pump design is the best way to get a fit-for-purpose solution that improves efficiency and doesn't compromise on features. However, the customization is only worthwhile if it meets your specific needs.
REQUEST INFORMATION
WE ARE PLEASED TO ASSIST YOU IN SERVICING YOUR BECKER PRODUCTS.
Main Contact Form
"*" indicates required fields
When can I expect to hear back?
Our goal is to respond to all care and employment inquiries within 24 hours of receipt. Our Becker Pumps Corporate offices are generally open Monday – Friday from 8am to 5pm EST time.