Advantage M – Maple Systems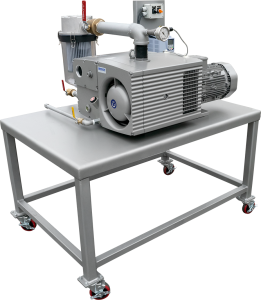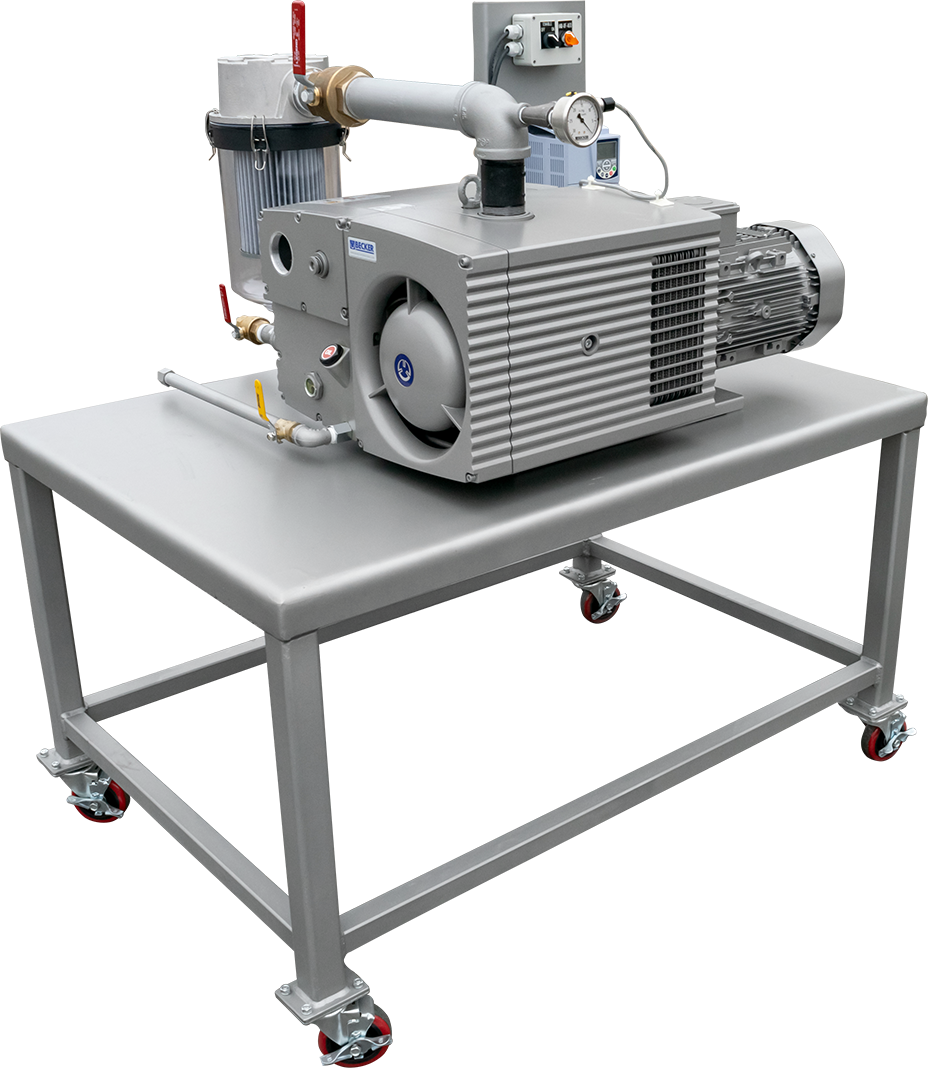 Becker Advantage-M Maple Systems are single-pump vacuum systems designed to meet the specific demands and operating conditions required by maple syrup producers that use vacuum for maple sugar extraction.
They feature one Becker brand vacuum pump, with integrated filtration and frequency control, and accept single phase or three phase input power. Vacuum pump and control components are mounted to a mobile stand. All pumps used on our systems are Becker manufactured and individually tested at factory before shipping.
The Advantage-M Maple Systems increase yield and are available with your choice of Becker vacuum pump; claw vacuum, dry rotary vane, or lubricated rotary vane.
Not sure which Becker vacuum pump is best for your business?
Click here to read about the different pump technologies used for maple sugar extraction and the advantages offered by each.
APPLICATION AND MARKET USES
Becker has been building specialized vacuum systems in the US for over 3 decades. The Advantage M – Maple System is the ideal solution for the maple syrup production and maple sugar extraction industries, as well as others. Click on your market or application below to learn how Becker's vacuum systems can help your business or application.
BY APPLICATION
Vacuum pumps and blowers are used for a wide range of applications that require the removal of fluids, waste, air, as well as various other materials.
BY MARKET
Becker vacuum pumps and accessories are designed to be sturdy and durable with low maintenance and operating costs, and are perfectly suited for use in maple sugar extraction.
Facilities managers in charge of a hospital's vacuum system rely on the central medical vacuum control panel as part of their job. The panel represents the "brains" of the vacuum system, and staff use it to monitor, manage, and maintain vacuum pressure when and where it's needed throughout a facility....
Request Information
We are pleased to assist you in servicing your Becker products.
Please complete the form below to receive more information or call us at (330)-928-9966. We look forward to speaking with you!
Main Contact Form
"*" indicates required fields
When can I expect to hear back?
Our goal is to respond to all care and employment inquiries within 24 hours of receipt. Our Becker Pumps Corporate offices are generally open Monday – Friday from 8am to 5pm EST time.